Upcoming Home & School Events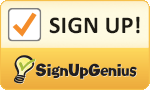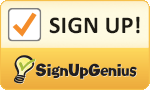 Staff Appreciation Day
Thursday January 18, 2018
- Breakfast & Lunch -
​
This is the day we show our appreciation to all the hard-working Millwood staff !
We will be hosting all the staff including the teachers, administration, caretakers, crossing guards and the lunch/bus monitors. Typically we have close to 50 people in attendance!
You can donate potluck style food items and baked goods

(Please be sure to label utensils & serving dishes you want returned to you. To help servers, please label with warming / preparation instructions (if any). There is an oven & microwave in the staff room but with limited warming capacity so if you have your own warming tray or slow cooker please send it along with your dish!)

Volunteer your time in the kitchen: setup / clean-up
​
Door Decoration: Wed. Jan 17 4:00-7:30pm
The classroom doors are being done by the class parents but a number of other staff doors need to be done as well so we are looking for any parents that would like to get a little creative and help us with this event. Inspiration can be found on Pinterest or our website under the EVENTS tab. More details can be found on the signupgenius page.
Family Fun Skate
Saturday January 27, 2018
12:00-1:30 pm
Once again, the Millwood Home and School Association will be holding our annual family fun skate! Join us for 1.5 hours of FREE skating and socializing with other Millwood students and their families.
​
Location: West Deane Park / Martingrove Outdoor Rink
416 Martin Grove Rd, Etobicoke, ON M9B 4L9
Note: This is an outdoor rink, with indoor changing area & washrooms.
​
*As per City of Toronto rink rules, all children under age 6 are Required to wear a CSA approved hockey helmet. Contact the city for details.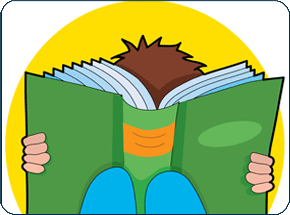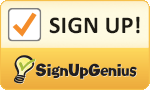 Millwood Book Fair #2
February 12-16, 2018
Feb 12 8;30-4:00, Feb 13 12-4:00, Feb 14 8:30-6:00,
Feb 15 8:30-8:00, Feb 16 9:00-12:00
​
Our 2nd book fair! Held in the school library, this event raises funds to acquire new ​books & materials. Funds raised go directly to the literacy program at Millwood, split proportionally between English & French.
Book Fair #1 raised $2+ thousand dollars for new books!
​
This is a school event and Volunteers are needed to:
staff the book fair ( 1 or 2 hour time slots between 8:30am and 4:00/6:00/8:00pm) and help children select appropriate purchases, make change, and keep things organized!

help setup and clean-up (Feb 12 8am and Feb 16 12:00)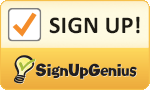 Pancake Day (Shrove Tuesday)
Tuesday February 13, 2018
8:00-11:30 am (morning snack)
​
This is an exciting event for all the students! Each will enjoy 2 pancakes (Aunt Jemima brand Pancake Mix & Syrup) and a 100% juice box provided by the Millwood Home and School Association.
​
There is a lot that goes on with this event and we need volunteers to help out with the following:
Set-up

Preparing & cooking pancakes (from a mix)

Serving the Students

Cleaning off tables after each class has eaten

Clean-up